We welcome your feedback! Contact us at djgoldberg@mgb.org or 617-983-7588.
Brigham and Women's Faulkner Hospital recently received Public Health Council approval for our Determination of Need submission, meaning that we can now begin working with the City of Boston to obtain the appropriate permits to begin construction later this year!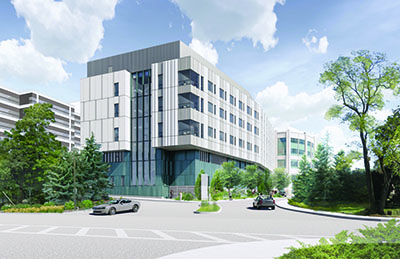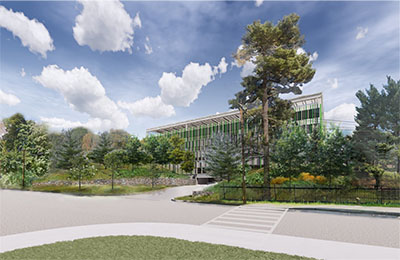 A few of the many highlights of our proposed campus expansion project include:
a five-story inpatient addition to the front of the hospital that will have 78 new single occupancy inpatient rooms
an expanded endoscopy suite
much needed expansion and upgrades in radiology
a new eight bed extended recovery unit
a new parking garage constructed on the existing third level surface lot
a new driveway into the replacement garage from Allandale Street to help improve access to the campus and address traffic circulation
transportation enhancements that include updates to the Allandale/Centre Streets intersection, a bike lane along our property on Centre Street, the addition of a Bluebikes station and an extended sidewalk along our property on Allandale Street
demolition and removal of the aging existing 580 space above ground parking garage behind the hospital
The new parking garage will consist of five full levels – two located below grade, one at grade and two structured decks above that are sized for approximately 950 vehicles in total, including 49 EV charging stations and a solar array that will generate about 50 percent of the power to run the new inpatient addition.
The five-story inpatient addition will include be approximately 98,000 square feet. Level 1 will include an expansion of Radiology, an Observation Unit and renovations in Radiology. Level 2 has been planned as an Ambulatory Floor with a fit out for the Endoscopy program currently located in the existing hospital on Level 1. Levels 3 thorough 5 will be developed as Inpatient Beds to provide a total of 78 new beds for the hospital.