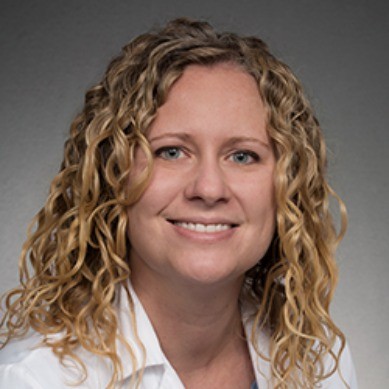 Lisa Vercollone, MD, PharmD, has been named Medical Director of Addiction Medicine at Brigham and Women's Faulkner Hospital.
Over the course of her career, Dr. Vercollone has earned doctorate degrees in pharmacy and medicine, completed an internal medicine residency and earned board certifications in internal medicine and addiction medicine. She is a familiar face here at BWFH, having served as an attending physician in both Hospital Medicine and the Addiction Recovery Program. From 2021 to 2022, she was Medical Director on 6 North.
As Medical Director of Addiction Medicine, she will work closely with Dr. Jasra Ali Bhat, Medical Director of Addiction Services at BWFH Psychiatry, and Suzelle Saint-Eloi, Nursing Director for 6 North, where the addiction medicine unit is located. Her responsibilities will include overseeing the inpatient detoxification unit and the addiction consult service.
"I'm incredibly grateful to be given the opportunity to lead the growth and development of the addiction services at BWFH. I look forward to cultivating a culture where addiction is understood by all to be a chronic medical illness," says Dr. Vercollone of her new role.