Since its establishment in 1971, the Breast Imaging and Diagnostic Center at Brigham and Women's Faulkner Hospital has cared for hundreds of thousands of patients and currently provides screening mammography services to approximately 20,000 women every year. Known for its patient-centered approach to breast cancer detection, prevention, patient and staff education, research and treatment, it is one of the leading centers for breast health care in the country. In order to continue providing the highest quality of care possible, the center recently relocated from its home in Belkin House to a state-of-the-art facility on the fifth floor of the main hospital at BWFH.
In the new space, screening and diagnostic mammography services, bone density testing and procedures like biopsy and radioactive seed placement will all take place in one convenient location designed with the patient in mind.
"The new Breast Imaging and Diagnostic Center enables us to advance breast health care at BWFH. We've added a sixth mammography system with tomosynthesis to support our growing screening and diagnostic mammography services. And, we are now using a new, cutting-edge bone density scanner. This technology affords our patients the highest quality in women's imaging," says BWFH's Chief of Radiology Dylan C. Kwait, MD.
As patients have come to expect, the center continues to be staffed by Brigham and Women's board-certified subspecialty radiologists who have dedicated their careers to breast imaging. All of the radiologists are fellowship trained in breast imaging and spend their entire careers focused on breast cancer screening and diagnosis. Their goal is to provide care with a focus on the patient experience.
Most importantly, patients visiting the new center continue to be welcomed by the same staff who have cared for them for years. "I have worked in the Breast Imaging and Diagnostic Center for more than 25 years. Over the years, I have seen a lot of changes, but none more exciting than our brand-new space," says Mammography Technologist Cathy Palmieri, RT (M). "Our beautiful new space is perfectly designed to accommodate our patients and their needs."
Dr. Kwait agrees. "From an aesthetic standpoint, the new breast center is everything and more than we could have hoped for," he says. "It's a peaceful, airy space with sweeping views of the Arnold Arboretum. I think our patients are going to love it."
At a special ribbon cutting ceremony, Breast Imaging and Diagnostic Center staff were joined by members of the leadership team, including BWFH President David McCready, Vice President of Clinical Services Susan Dempsey and Director of Mass General Brigham Enterprise Breast Imaging Catherine Giess, MD, to mark the grand opening of the new space. McCready thanked the team involved in the design and construction of the new space and reflected on the center's long history of providing high-quality, compassionate care to our patients. He remarked, "This is the proper space for this center. I would argue that this is one of the finest breast imaging centers in the country and I would say it is, hands down, the finest breast imaging center in the Boston area. We should be very proud."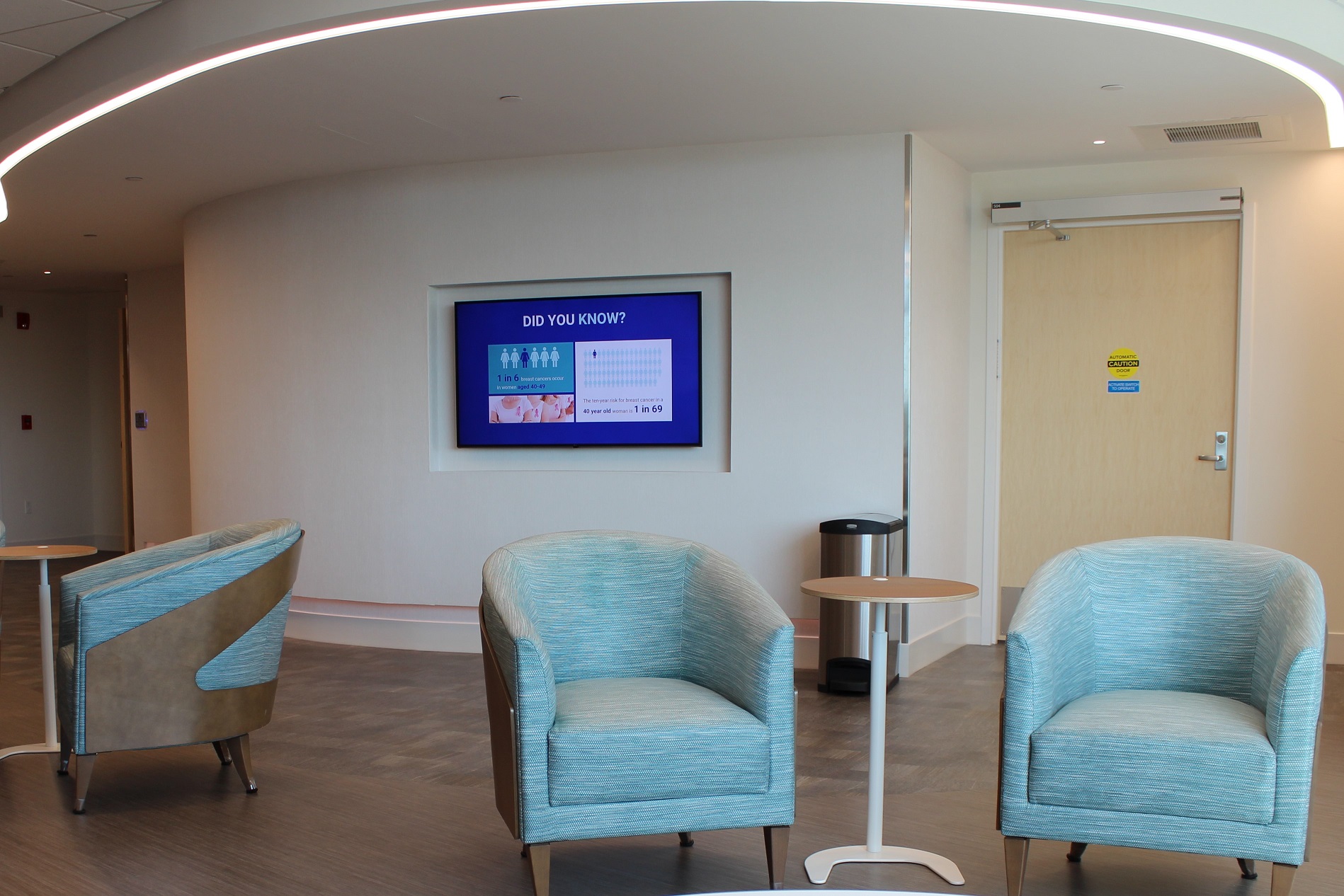 Main waiting room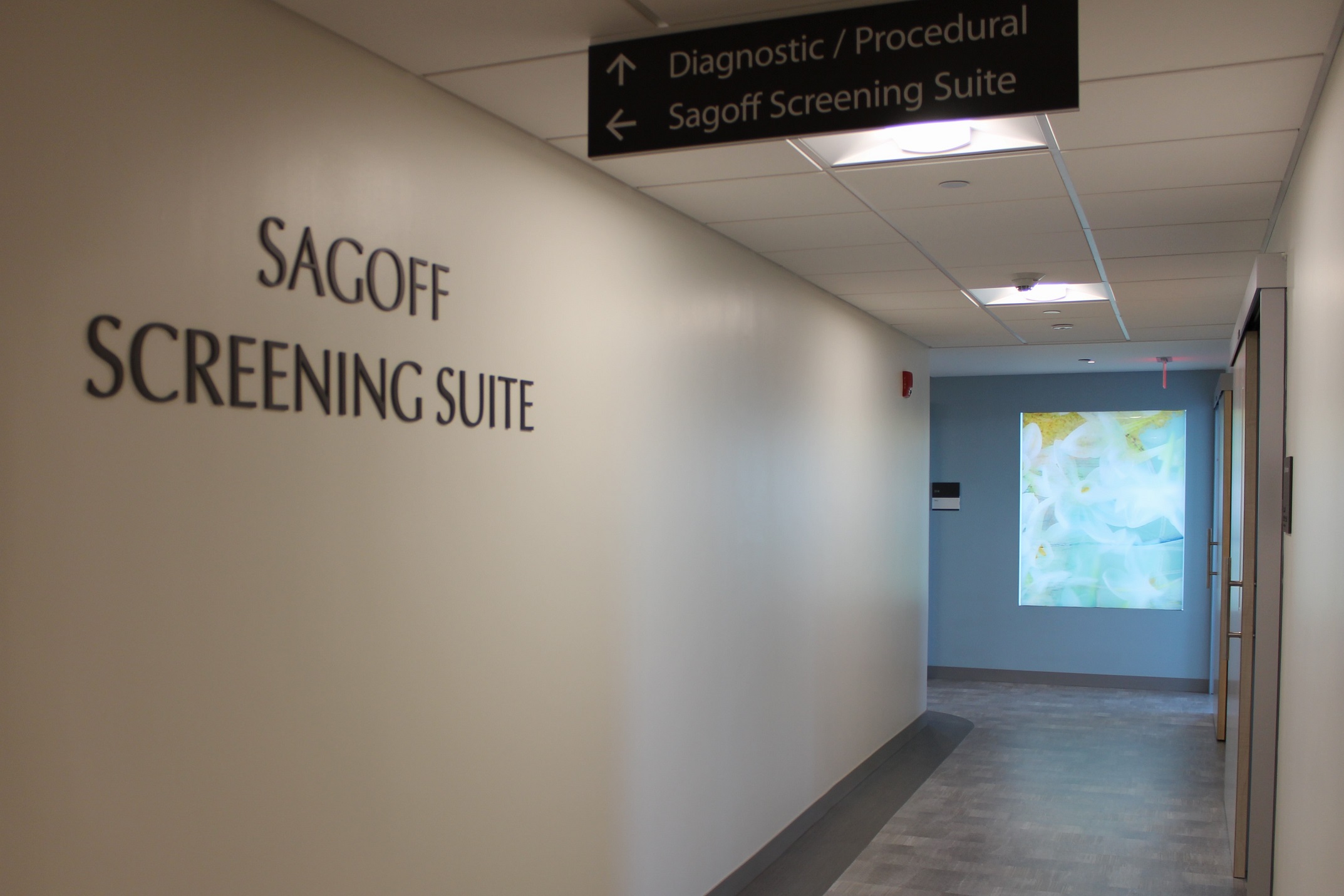 Sagoff Screening Suite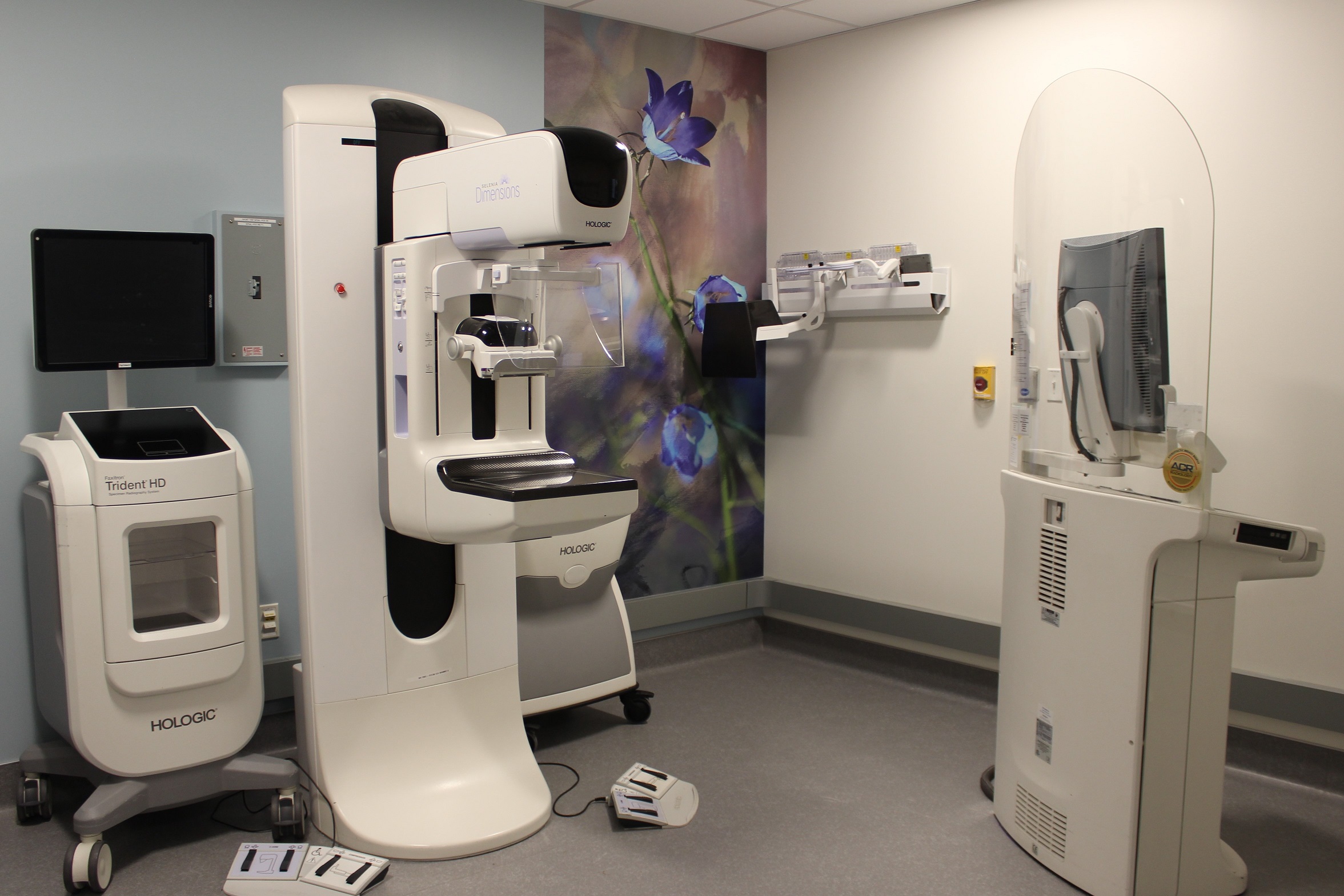 Mammography suite
Published 10/14/22