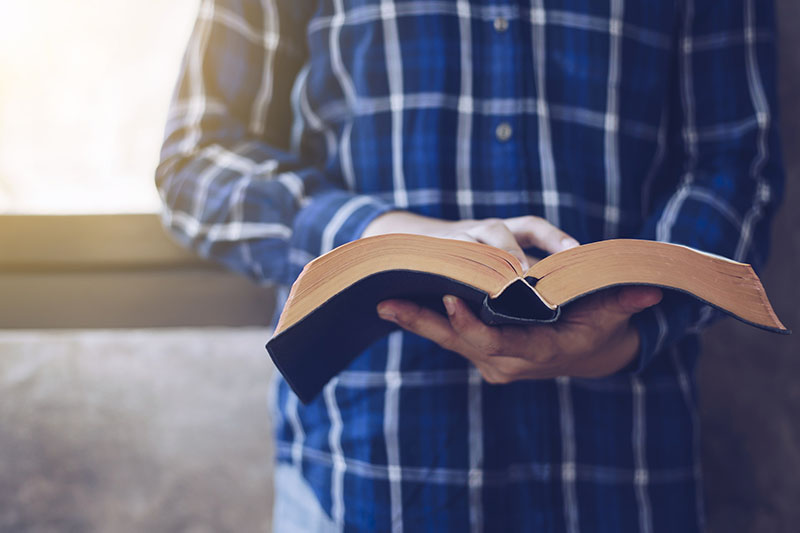 Spiritual Care Services at Brigham and Women's Faulkner Hospital provides patients, their loved ones and hospital staff with emotional, spiritual and religious support. The team is committed to providing compassionate services to people of all faith traditions, with various beliefs, and those with no religious affiliation. Now, a new spiritual care training program has been designed to support patients undergoing Ketamine therapy for major depressive disorder and to train a student in psychedelic chaplaincy.
Under the leadership of Spiritual Care Manager Tara Deonauth, MDiv, BCC, the new program was developed by Harvard Divinity School master's student Paul Gillis-Smith who was inspired after hearing a talk by Benjamin Yudkoff, MD, MA, Medical Director for both the Partial Hospital Program and Ketamine Infusion Program at BWFH, on neuro-spirituality.
Gillis-Smith says that for many patients with treatment refractory depression, Ketamine therapy can feel like a last resort. "That pressure defines a lot of our conversation," he says. "Sometimes there is a sense of dread and anxiety. 'If this doesn't work, what's next?' I see my role as entering that space with them. We work together to manage expectations about what Ketamine can actually offer and what it cannot and how we can make the most of these treatments."
For Dr. Yudkoff, the partnership with Gillis-Smith is one more tool his patients can use in their recovery process. "When I broach this topic with my patients, I stress that recovery often requires a multimodal approach," he explains. "These patients have been in a state of depression. For many, it can be bewildering when their neurovegetative symptoms subside and their energy levels increase and interpersonal relatability and empathy become more effective. They may have spent two years sitting on the couch with no job and no friends. It can be scary to leap into a different frame of mind. That's where chaplaincy can really help."
Gillis-Smith provides one-on-one support and group facilitation to Ketamine therapy patients with a focus on ritual building alongside religion. "Depression is their routine—not going out into the world, not going to work. There can be a lot of of social anxiety when their mindset starts to change and the patient is faced with doing something new," he says. "My goal is to sit with them in their darkness and walk alongside them as they emerge from that darkness. Along the way, we focus on things like establishing rituals—be it breathing exercises, meditation, visualization or listening to music—to help them cope with the pressures of their treatment and establish their new normal after treatment is complete."
For her part, Deonauth is thrilled to be able to offer this service to patients. "The Spiritual Care/chaplaincy lens is not about fixing the problem. It's about listening deeply and walking alongside the patient," she says. "Next year, in addition to Paul, we'll have another Harvard Divinity School master's student working with us on this mission."
To learn more about Ketamine therapy at BWFH, click here.
To learn more about Spiritual Care Services at BWFH, click here.