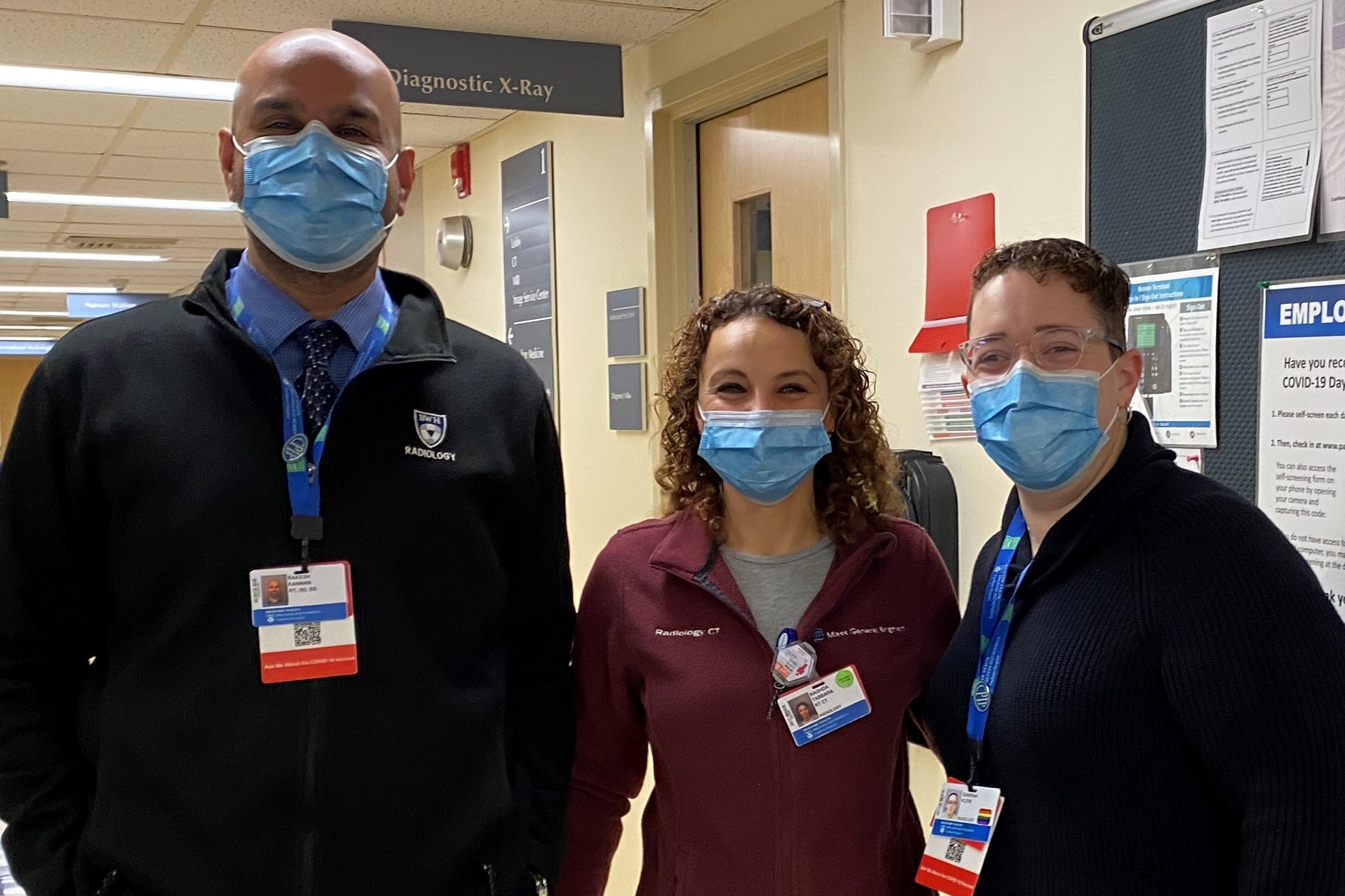 From Left: Rakesh Kannan MSHCA, RT(N) (CT), Radiology Program Manager, Raghda Tabbara MM, BS, RT (R) (CT), CT Supervisor, and Sabrina A. Klein, MA, Radiology Project Manager
BWFH is an ACR accredited Lung Cancer Screening site. Maintaining our accreditation, and GO2 Foundation Center of Excellence status, requires a strong administrative leadership team. This team ensures that we maintain our accreditation and keep the high standards of care for our patients throughout their time in our program.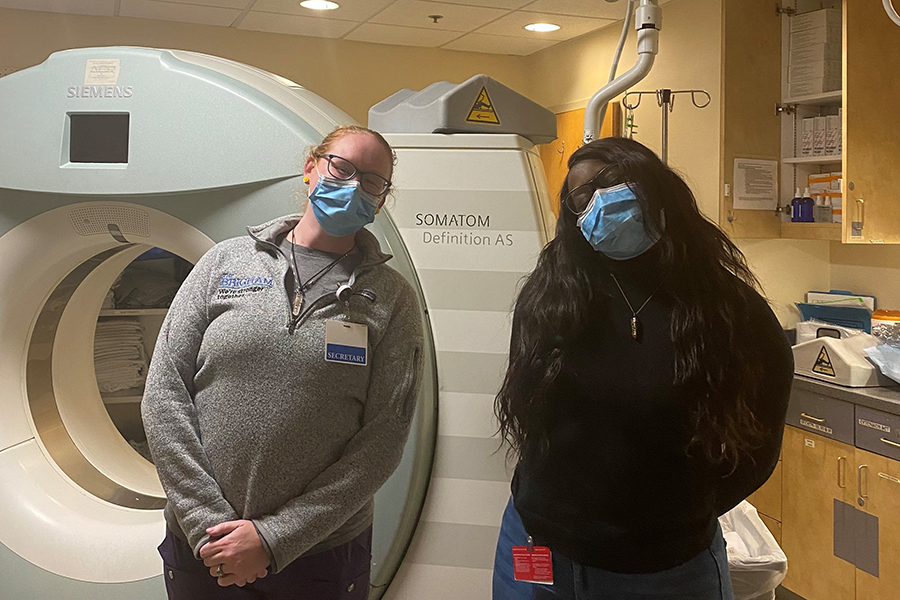 From Left: Elizabeth Doyle, CT Coordinator, and Victoria Lino Alvarez, CT Coordinator
Our coordinators are a vital support for our CT department and keep everything moving smoothly for the technologists, radiologists and our patients. For lung cancer screening, they ensure that what can be a very stressful experience for our patients goes smoothly and answer questions or concerns. They also help communicate any potential issues and work with provider offices to ensure a good experience for our patients.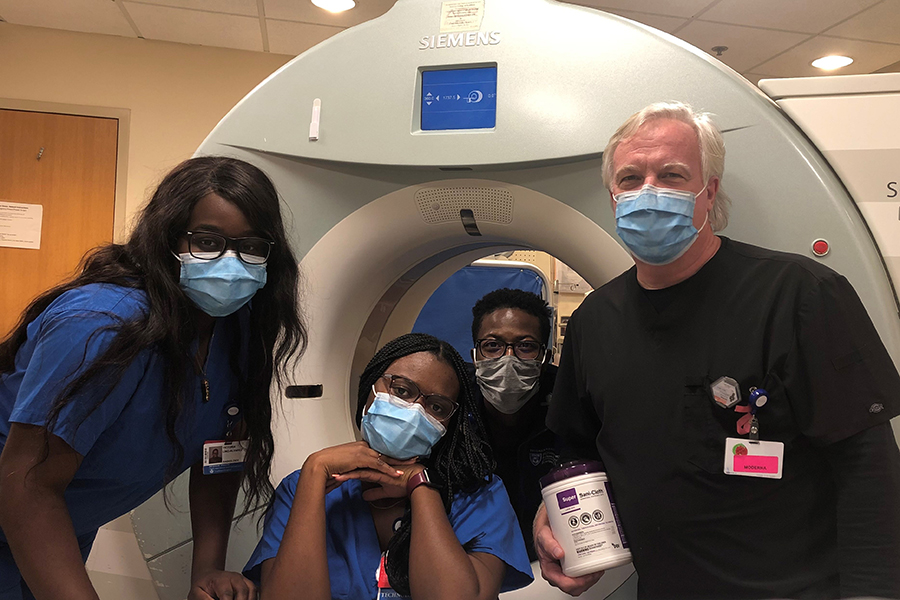 From Left: Victoria Lino Alvarez, CT Coordinator, Richardson Douesius, RT(R)(CT)(ARRT), Technologist, Richard Schofield, RT(R)(CT)(ARRT), Technologist, and Yviolene Pierre, RT(R)(ARRT), Technologist
These are just a few of our CT Technologists. CT Technologists perform the lung cancer screening exam and are the main point of contact for most of our patients while in our department. They use their expertise to ensure patients get their exam quickly and at the lowest dose of radiation, while also making sure the patient is comfortable. They answer questions and concerns for our patients as well.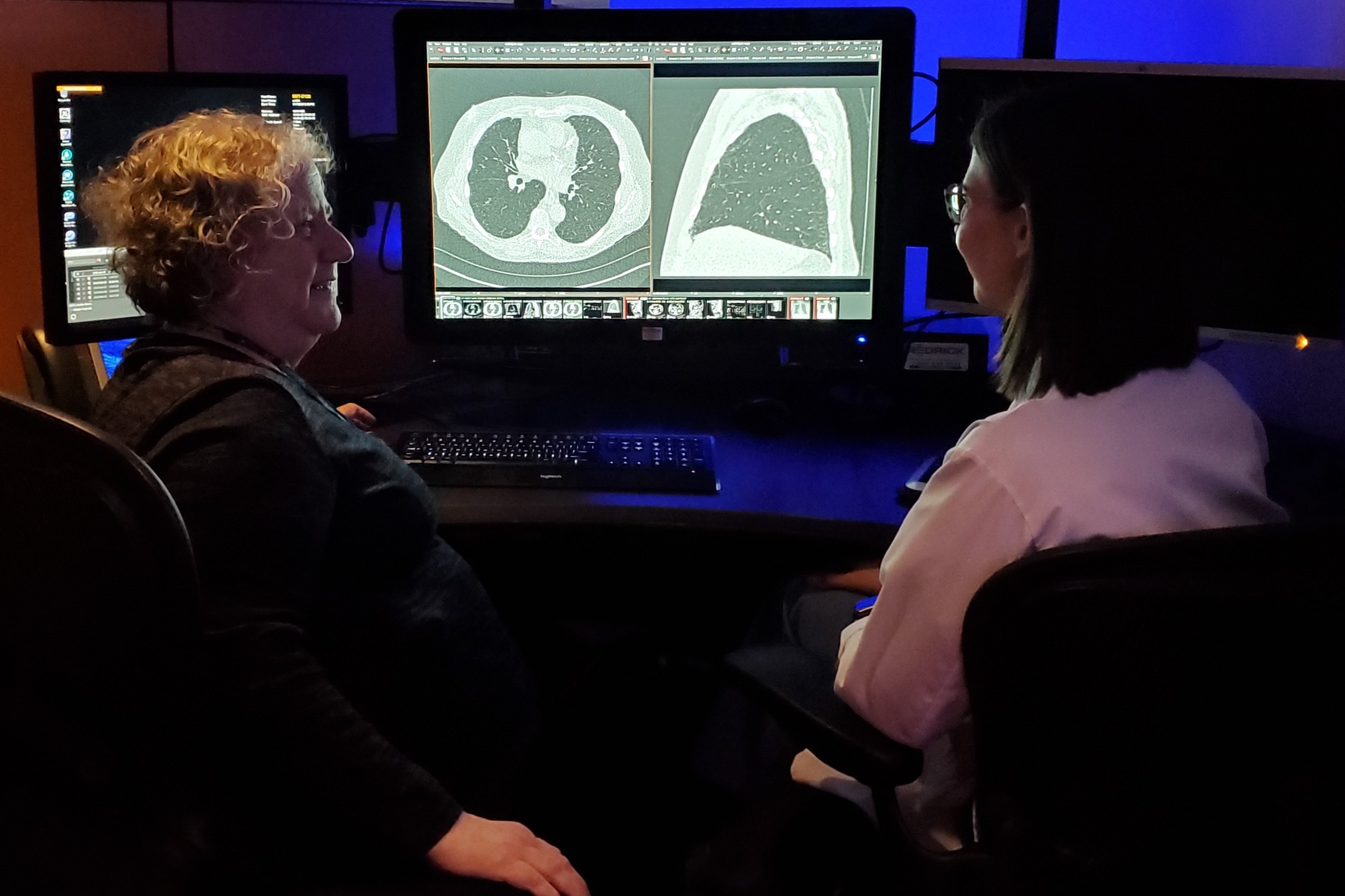 From Left: Francine L. Jacobson, MD, Thoracic Radiologist, BWFH/BWH Lung Cancer Screening Medical Director, and Suzanne Byrne, MD, Thoracic Radiologist, BWFH/BWH Lung Cancer Screening Assistant Medical Director
All of our lung cancer screening exams are read by our Thoracic Radiologists. Our Medical Director and Assistant Medical Director guide our program and provide a great resource to all involved. They are always willing to answer any questions or concerns from staff, ordering providers and concerned patients.