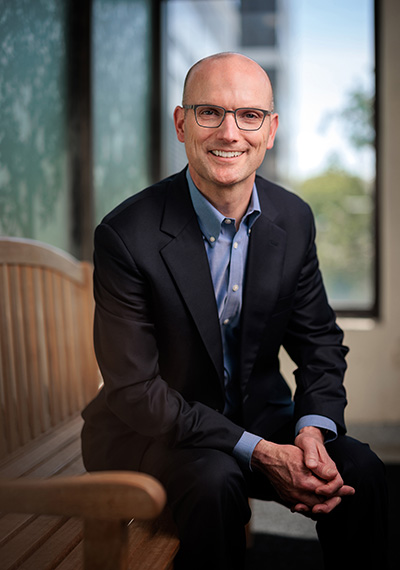 After serving Brigham and Women's Faulkner Hospital with distinction for five years as President, David McCready has accepted a new role as President and CEO of Southcoast Health System. His last day at BWFH will be Friday, September 15.
During his five years as President of BWFH and 18 years as a member of the Brigham family, McCready, along with his leadership team and staff, expanded access to critical services in the community. Under McCready's leadership, BWFH renovated its Emergency Department, opened a new Outpatient Infusion Center and a new Breast Imaging and Diagnostic Center and broke ground on a massive campus expansion project—work that will undoubtedly have a lasting impact on the lives of patients and staff for years to come.
McCready was also at the helm during the COVID-19 pandemic, working tirelessly to ensure staffing was sufficient and that patients got the care they needed during this difficult time. Throughout his tenure as President, McCready has proven himself to be a strong and compassionate leader.
Following McCready's departure, Kevin Giordano, MBA, FACHE, will serve as Interim President and Chief Operating Officer of BWFH. Giordano will serve in this role in his capacity as Interim Chief Operating Officer of Brigham and Women's Hospital and the Brigham and Women's Physicians Organization.