Twenty-five years ago, on October 1, 1998, what was then Faulkner Hospital became a member of the Brigham and Women's Hospital family.
Over the course of the last 25 years, so much about the hospital's storied history has evolved, from the addition of programs and services to the name itself, changing to Brigham and Women's Faulkner Hospital in 2012. This integration has allowed BWFH to become vitally important to the work of the Brigham family and Mass General Brigham. It has also allowed BWFH to expand its reach to the local community in amazing ways.
Today, BWFH is a 171-bed non-profit, community teaching hospital dedicated to providing high-quality, safe and compassionate care with a vision for the future that includes a five-story inpatient addition with 78 new inpatient beds, a new parking garage and expanded endoscopy and radiology centers now under construction. The expansion project marks the Brigham family and Mass General Brigham's commitment to increasing capacity for patients, improving access to care and modernizing facilities.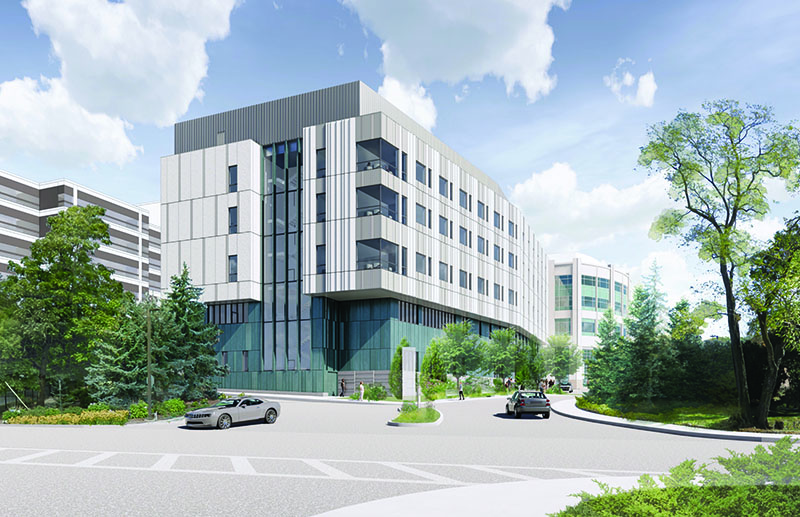 Our vision for the future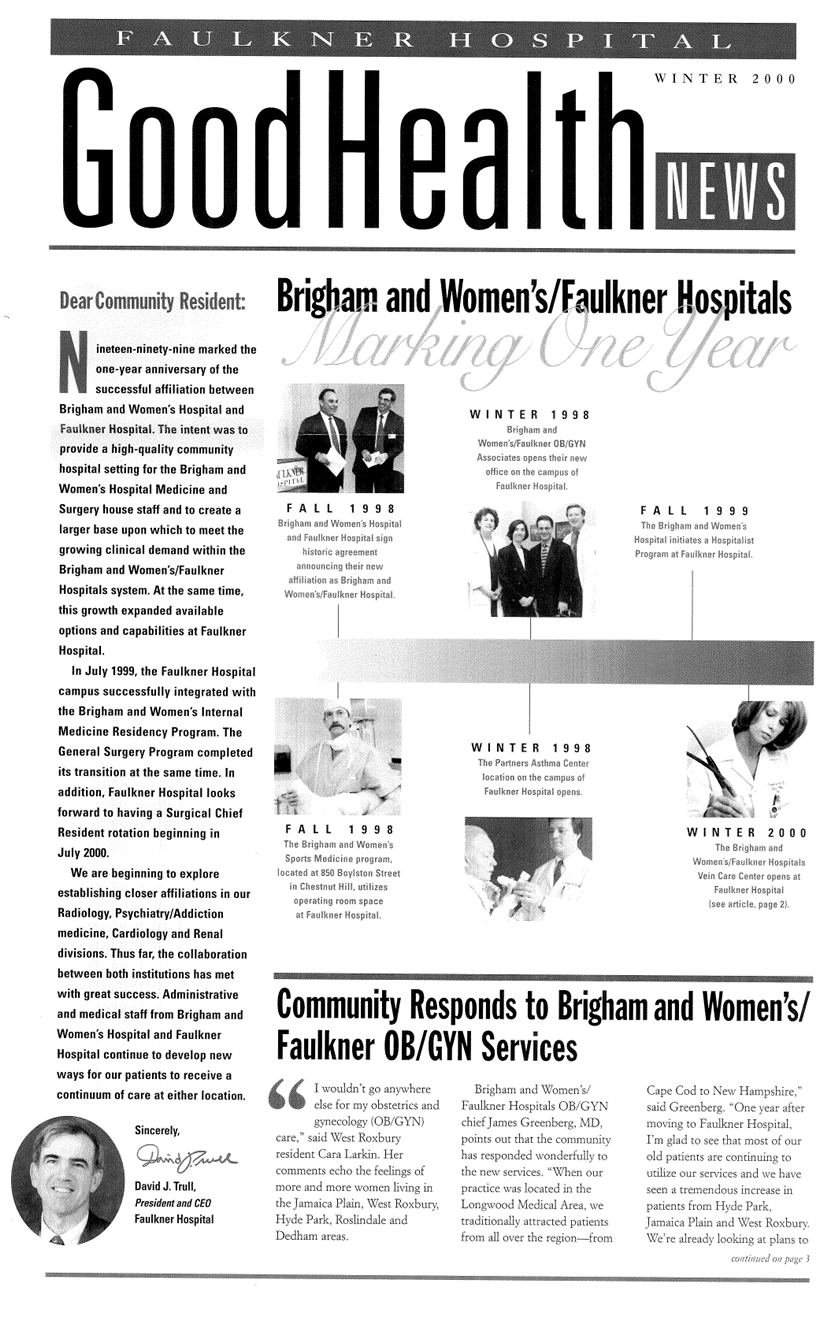 A newsletter article celebrating the one-year relationship with Brigham and Women's Hospital
Published 9/25/23