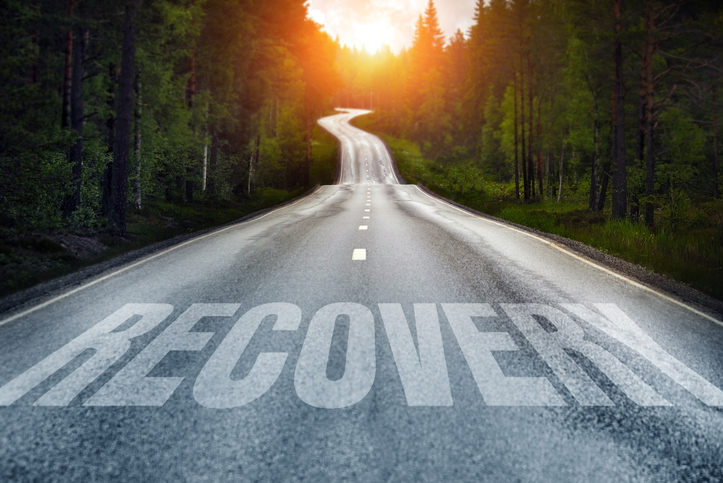 Ten years ago, Suzelle Saint-Eloi, MS, RN, was still new to her role as Nurse Director on 6 North, one of the medical units here at Brigham and Women's Faulkner Hospital, when hospital leadership made the difficult decision to transition the inpatient Addiction Recovery Program (ARP) unit on 7 South to an eight bed unit within a unit on 6 North to care for patients detoxing from drugs and alcohol. Ten years later, Saint-Eloi and her colleagues from the ARP reflect with pride on the unit within a unit they have built.
"Myself and the staff were concerned at first," admits Saint-Eloi. "This is a very special patient population and we all needed training in order to ensure they received the quality care they require—and to balance the needs of these patients with the needs of our general medicine patients."
Like so many challenges they have faced in the past, the staff on 6 North quickly adjusted and collaborated with colleagues from the Faulkner Advanced Clinician Team (FACT), addiction recovery medicine and Social Work to design and implement this unit within a unit.
Today, patients detoxing from drugs and alcohol get the social and emotional support they need, as well as high-quality safe medical treatment to support them through the detoxification process and care for the cooccurring medical needs they may have.
"It really was a significant cultural change for us, with a steep learning curve for our providers and nursing staff. The Director of the Inpatient Addiction Medicine Service, Dr. Carol Garner, MD, was tireless and dedicated in her efforts to offer education, motivation and advocacy for our work to provide optimal care for the patients within our ARP," recalls Erin O'Fallon, MD, who was a member of the FACT team at the time and now serves as Associate Chief of Medicine. "Our goal in relocating the ARP program was to improve patient safety and more robustly support patients with medical comorbidities who would benefit from enrollment in the ARP. We have succeeded in that goal, but, beyond that, we have really changed the culture of investment and commitment to addiction management among the BWFH community. Looking ahead, we see ongoing opportunity to support and grow the scope of addiction care at BWFH, and will be able to build that with strong addiction medicine leadership, now supported by the knowledge, experience, skill set and commitment from our entire care team."
In addition to crediting Dr. Garner and her leadership, both Saint-Eloi and Dr. O'Fallon say Social Work has played an integral role in making the ARP a success on 6 North. Social Work Manager for Inpatient Medicine, Surgery and Addiction Maxine Klenicki, LICSW, was there in the beginning and helped define her team's role in the addiction recovery process. "The ARP clinical social workers have developed a daily group therapy program where they facilitate patient groups focusing on everything from relapse prevention to cognitive behavioral therapy and mindfulness," she explains. "In addition to groups, our social workers meet individually with all patients for a thorough initial psychosocial assessment to help inform the interdisciplinary team of each patient's unique history and life challenges that may have led to a history of substance use. The social workers continue to meet daily with patients to address their goals of recovery unique to each patient and to create with the patient a plan of care as they continue their recovery in the community after being discharged from the hospital. The social workers also play an integral role in daily interdisciplinary rounds as they advocate for patients and share their patient's individual needs."
As Nurse Director for the unit, Saint-Eloi can't help but feel a sense of pride in her staff and the interdisciplinary team with which they work. "The staff has evolved and grown and really mastered the art and science of caring for this very special patient population," she says. "We provide extremely high-quality care that includes the use of phenobarbital for alcohol withdrawals. Over the years, we've had patients come back and share with us how well cared for they felt on our unit and how our staff impacted their journey toward sobriety and sustaining that sobriety. I can't describe how gratifying it is to hear from a patient the positive impact this team has had on their lives."