In recognition of the contributions of healthcare workers throughout the COVID-19 pandemic, the USS Constitution recently hosted a special cruise aboard the historic ship. During the First Responder Appreciation event, the crew performed historic demonstrations and fired a 21-gun salute. Those invited aboard were even made honorary crew members!
Three colleagues from Brigham and Women's Faulkner Hospital—Associate Hospital Epidemiologist Roger Clark, DO, Housekeeper Darryl Croon and CT Technologist Richard Schofield—were among the lucky participants. All three were nominated by hospital leadership for their steadfast commitment to their patients and their colleagues throughout the pandemic.
"Getting a chance to be on the Constitution when it cruised around the harbor was a great experience," says Schofield.
Croon, a history buff, agrees. "It was like going back in time. I was imagining that I was at the battles the Captain described," he says. "It was a wonderful experience. I had the honor of witnessing two young ladies inducted into the Navy and I was in awe of the sailors doing their jobs around the ship like it was fun (I was a little jealous!). But the best part was seeing the 21-gun salute. It was a great day."
For Dr. Clark, the experience allowed for a moment of reflection and inspiration. "It was an honor to be able to represent all of the BWFH employees who chose to come in to work every day despite knowing they were in daily contact with COVID-19 patients. I felt we were especially representing Marie Deus, our colleague who lost her life to COVID-19 early in the pandemic and could not be there with us," he says. "Meeting the crew of the Constitution was also inspiring. It felt like the future of our country is in good hands. In fact, one of the two naval officers inducted during our cruise is going into healthcare!"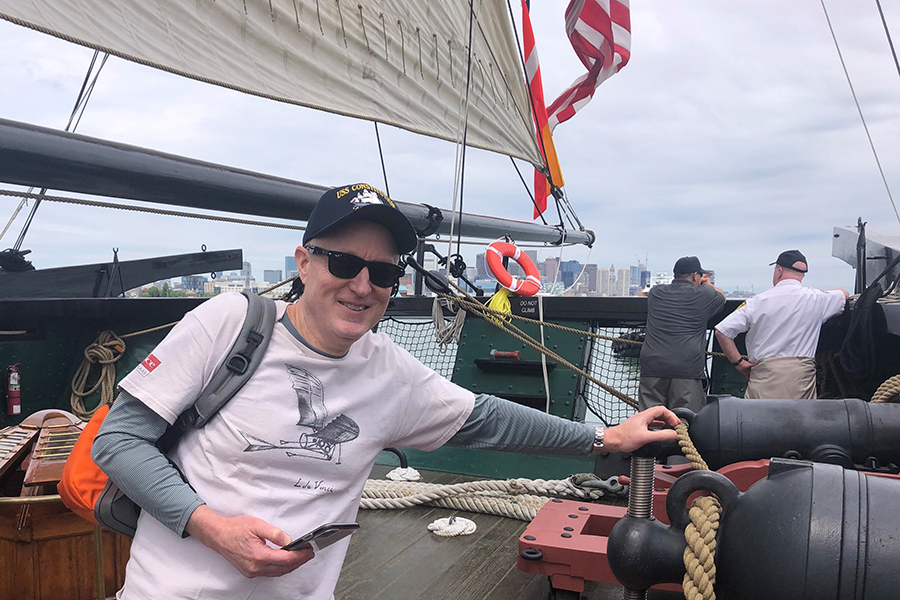 Associate Hospital Epidemiologist Roger Clark, DO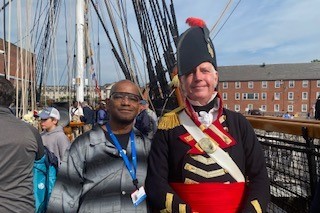 Housekeeper Darryl Croon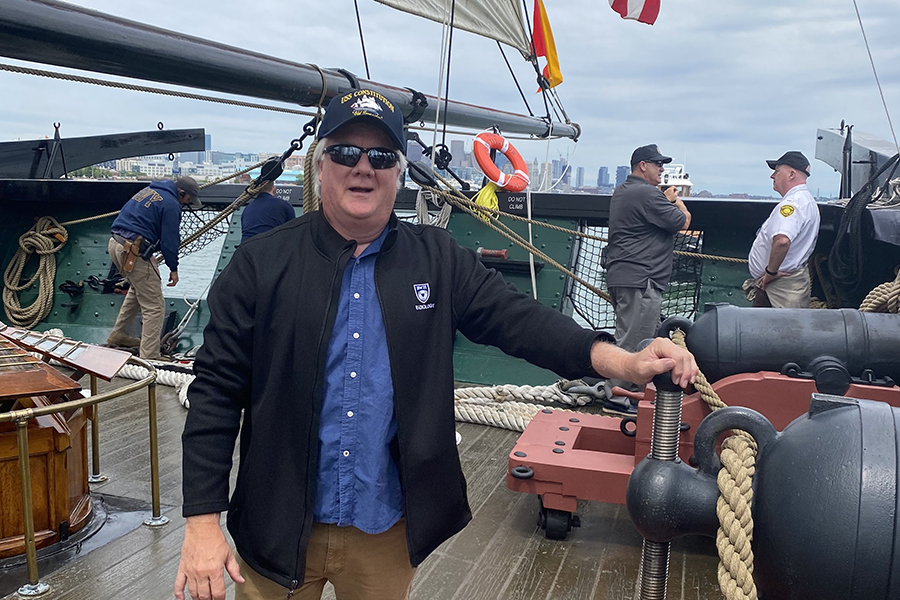 CT Technologist Richard Schofield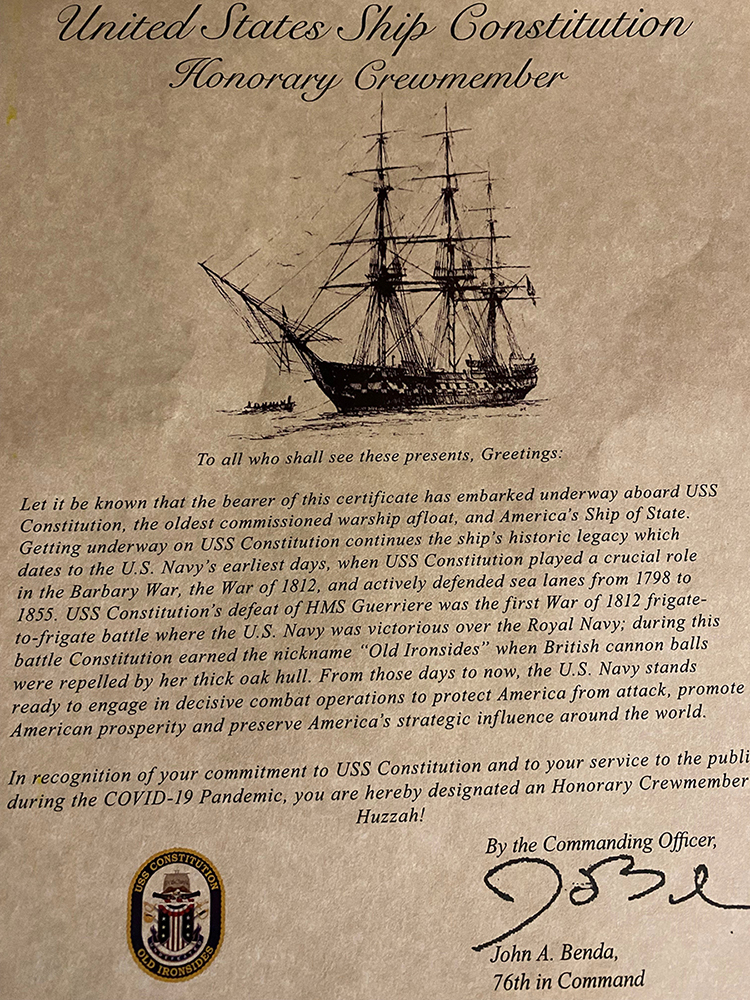 Honorary Crewmember Decree